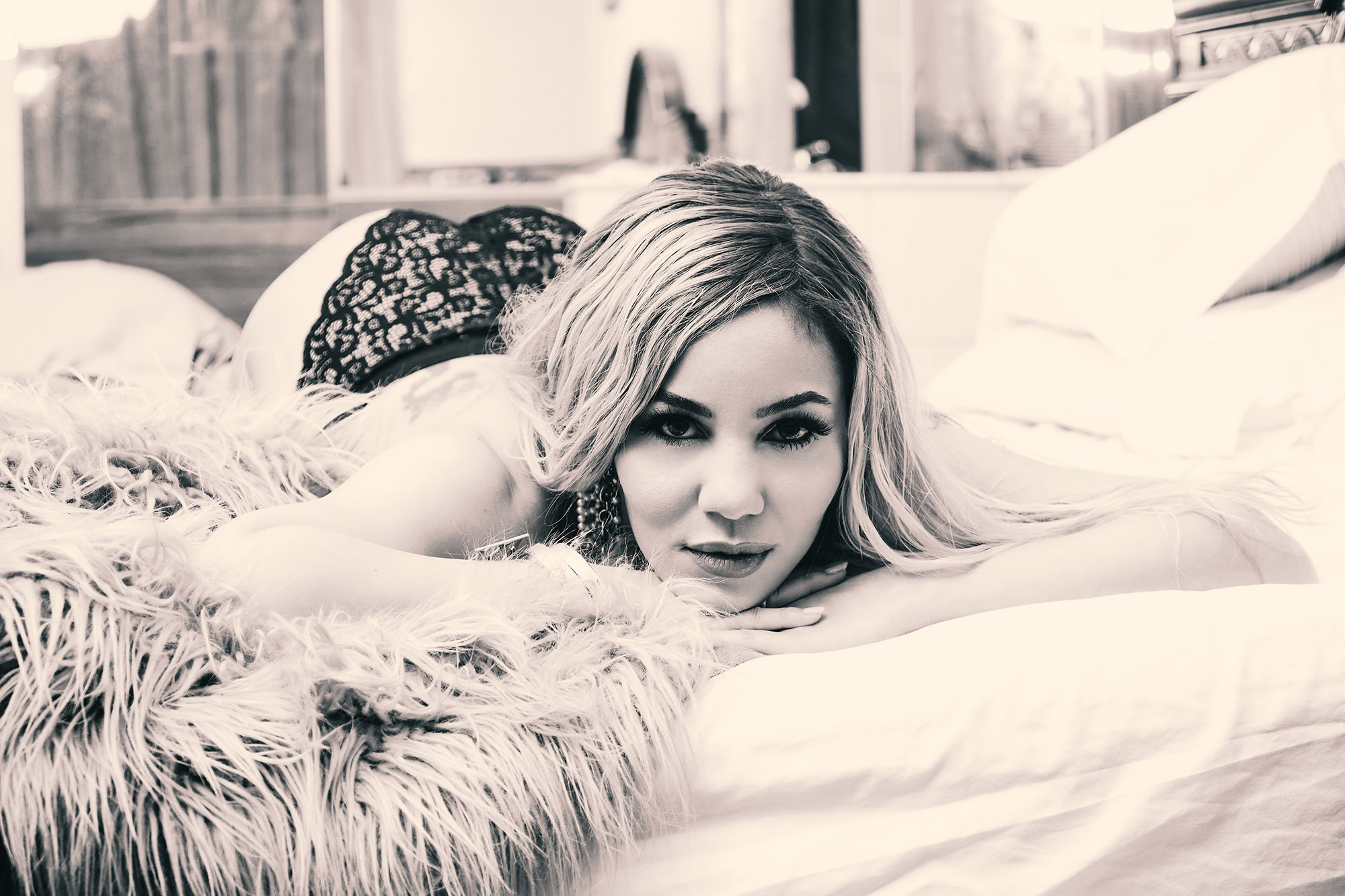 Music transcends all divides. Music can bring light into dark places, can change the mood of an individual, or the mood of an entire room. It can make you feel powerful, it can salve savage wounds or just make you dance and sing.
For Toronto-based pop singer/songwriter/producer Kai Lamay, music is not just a lifelong passion, but a way of bringing joy and happiness and fun into the world. It's how she processes life, communicates and connects with the broader world, and is a way for her to express what's on her heart and in her soul.
Lamay brings a refreshing sense of openness and authenticity to her R&B-infused brand of pop music, ensuring that her songs have as much meaning, lyrical depth and emotional resonance as they do hooky melodies, danceable beats and memorable musicality. She has already demonstrated her ability to be the life of the party with her debut solo single. Captain Bacardi, which came out in the summer of 2019 to great acclaim. She returned in the spring of 2020 with One Night Stand, a sassy, saucy, sexually charged song of liberation, independence and shattering norms and conventions, accompanied by a ravenously infectious musical backdrop.
"Music can really impact people's emotions. You can be having a horrible day, but then you listen to a favourite song and it can totally take you to a happy place. Music is so, so important in life for anyone, no matter their tastes, because it really connects with people. I just love how music can touch people, and that's exactly why I have always wanted to make my own music; I wanted people to be able to listen to something I wrote and feel good, feel happy. There are so many negative things in the world, we need those happy things. We need new ways to look at things in a positive light, and music can do that," said Lamay.
And there is more to come, as Lamay not only continues to hone her already prodigious talent as a songwriter and performer, but also expands her skill set in the studio, becoming more adept as a producer, engineer and mixer so she can have complete control of her creative destiny.
"I like to know what's going on. I like to be involved in every aspect of the process. This is my baby and I like to treat it like a business. I am trying to learn everything I can as I go along, trying to absorb as much information, as much insight from other people, to make the most of this career, while doing something that I am so passionate about," Lamay said.
"Understanding what goes on in a recording studio, or behind the stage is interesting to me. I just don't want to limit myself. I want to be able to do as much on my own as I can. I want to grow, and I always want to continue to get better and better."
Kai and her twin sister Tali grew up around family members who all loved music but loved different kinds of music. From the old-school country LPs of her grandparents, he mother's penchant for house music, her aunt's love of modern pop and uncle's love of rock, the sisters came to appreciate good songs, good songwriting and good vocal performances. Kai said as youngsters, they would not just perform songs they heard on the radio, but write their won originals, and perform them in special 'concerts' for the family.
As a teen, Kai found herself attracted to the empowering music of Madonna and later became a devotee of No Doubt, and their charismatic and eminently talented frontwoman, Gwen Stefani – both of who were known for writing lyrics that were often deeply personal, but which also conveyed a sense of strength, independence and stereotype-shattering ideas of the role of women in society and within the music industry.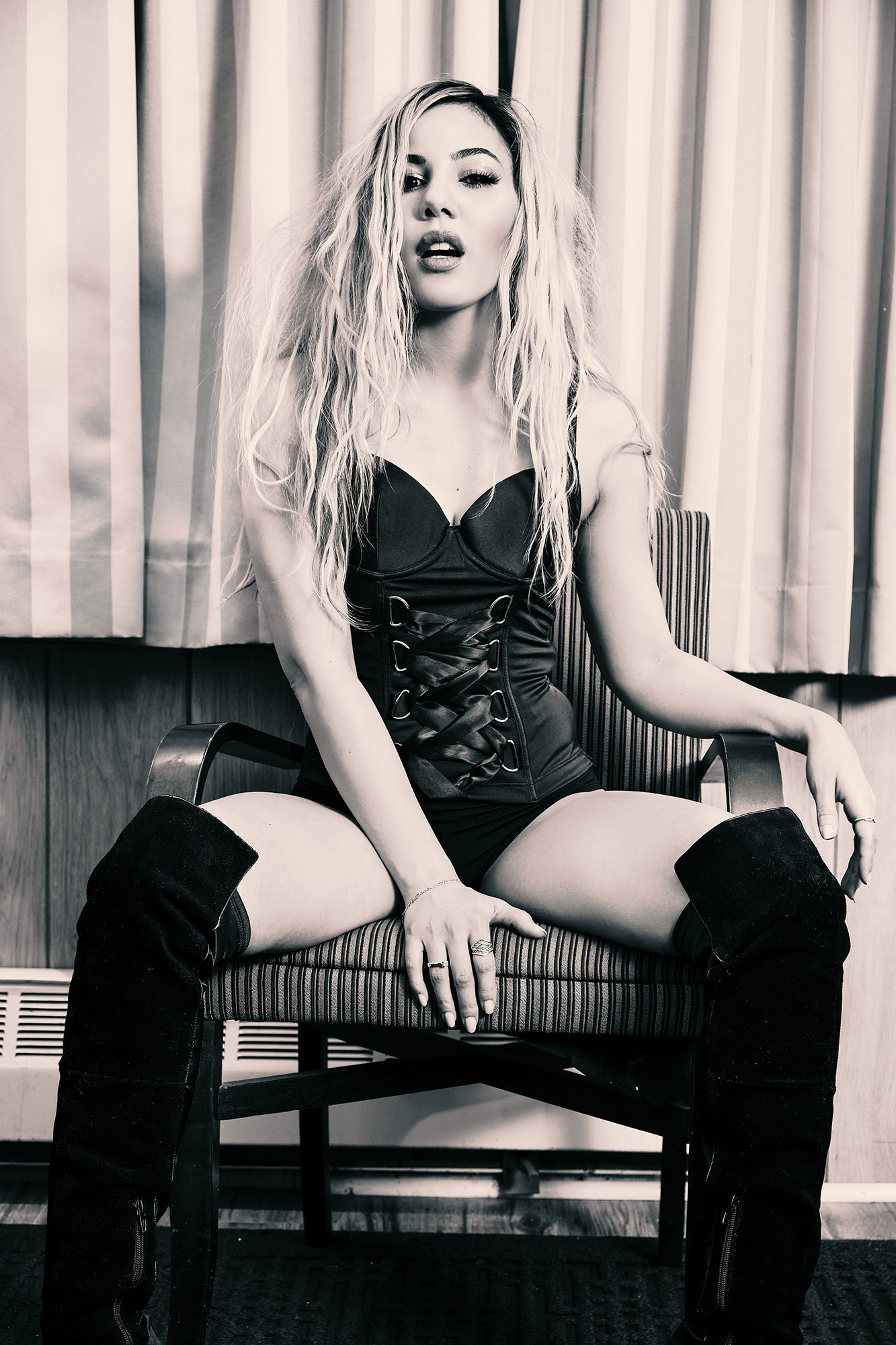 Things got serious when the twins entered their late teens and early 20s and their originals began sounding as good as what was on the radio, leading to the formation of a pop duo, that played on the image of the identical twins. Alas, Ali became a mom before things got rolling – and then became a mom again – and Kai decided to pursue a successful career in sales, all the while still whittling away at her passion for making music.
"I wasn't doing anything with the songs I was writing, it was just an outlet for me, a way that I could still be creative. But I kept wondering how I could take that part of my life to the next level. I was happy doing sales, and I was great at it, but it's not something I am passionate about. Finally, I concluded that the only thing I am passionate about is my music."
And thus, she launched herself into the Canadian music scene with focus, determination, and profound talent. Captain Bacardi and One Night Stand are just the tip of the mountainous iceberg of music Lamay wishes to share with the world as she continues to grow, learn and evolve as an artist.
Fans who love music that is optimistic, fun, occasionally irreverent, but always compelling and evocative, are in for a treat!